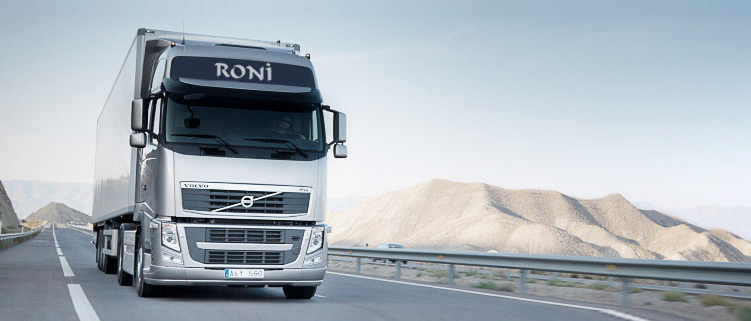 Roni
Transportation
Roni Transportation present international transportation solutions from A to Z to companies who desires to make import or export faster, without problem and with proper costs under single roof with latest tracking technology
Hello to a god day with desire to work together!
In 1992 we started to transportation work by getting a Volvo Brand vehicle as partner with our first saving.
In 2007 we had founded Roni Transportation company which we had given our son's name RONI.
As Roni, Today we produce unlimited specific works for meeting logistic service, expectation and needs of our customers by accommodating with both technology and present conditions.Our aim is to have prestigious, and permanent bright future always together with firm steps.
We thank to our employees which we always feel their support with us.
Zozan BATTİ
Company Principles
We support family spirit in our company. Our priorities are training,team work, communication, cooperation, and improve our colleagues who are sensitive for customer .
Vision
To be a reference point by creating differences
Mission
To be sensitive against our social environment, and to be an organization which is competent at logistic field at international level and our employees are pride to be member of it.